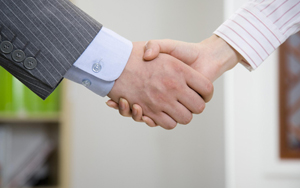 CONTACT
Address:
RM. 1103, Lihe Building, NO.59 Suli Road, Suzhou, Jiangsu, China
Email:
sales@licornechina.com
PRODUCTS
High pressure carbon dioxide fire extinguishing device
First, the system introduced
Carbon dioxide is a non-conductive, inert, low-toxic, extinguishing agent that does not retain contaminants after extinguishing fire, and has a wide range of sources, easy production, and low cost. Carbon dioxide extinguishing is mainly suffocation, and there is a small amount of cooling and cooling effect. Widely used in power plants, power stations, rolling mills, printing presses, impregnated tanks, paint, pharmaceuticals and other fire-prone parts of the fire protection, and computer rooms, libraries, archives, treasure library, telecommunications centers and other places.
The high pressure carbon dioxide automatic fire extinguishing system is mainly composed of: gas fire alarm control system, fire detection system, fire extinguishing agent storage bottle, container valve, selection valve, one-way valve, pneumatic control valve, pressure switch, nozzle, pipeline and other major equipment. Can form a unit independent system or a combination of distribution systems and other forms. Implement fire protection for single or multiple districts.
This system has four modes: automatic fire extinguishing, emergency manual fire extinguishing, on-site mechanical fire extinguishing, and bottle-by-bottle open fire extinguishing.
The system passed the inspection of the national fixed fire extinguishing system and the quality supervision and inspection center of refractory building components, and complied with the national standard GB16669-1996 "Common technical conditions for carbon dioxide fire extinguishing systems and components".
Carbon dioxide gas fire extinguishing systems are the only special fire extinguishing methods that can be locally protected in gas fire extinguishing systems.