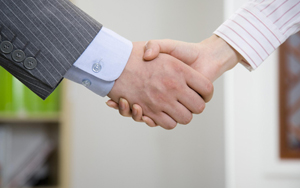 CONTACT
Address:
RM. 1103, Lihe Building, NO.59 Suli Road, Suzhou, Jiangsu, China
Email:
sales@licornechina.com
PRODUCTS
Fire probe pipe fire extinguishing device
First, the system introduced
Structure composition
The fire detection type self-starting fire extinguishing device is mainly composed of an extinguishing agent storage container, a container valve, a fire detection tube and/or a release tube, and a pressure reading device at the end. Gas-type devices, generally filled with heptafluoropropane or carbon dioxide. According to different ways of application, it can be divided into direct and indirect.
2. Introduction to major components
2.1. Pressure gauge
The pressure gauge uses a range of 0 to 2.5 MPa, a green area of 0.8 MPa to 2 MPa, a stainless steel material, and a connection thread of M10×1.
2.2. Fire detection pipe
The size of the probe is φ6×1, the static operating temperature is 160°C±10°C, and the burst pressure is not less than 5MPa.
2.3. Container valve
Fire probe valve interface PZ27.8, made of copper alloy. The safety valve burst pressure is 5.6 MPa ± 0.28 MPa. The exit connection has a partition head and can be divided into up to 6 zones.
2.4. Sprinkler
The spray head is used in an indirect system and is connected to the outlet of the container valve through a copper tube. The nozzle is evenly distributed with four holes on its cylindrical surface. The material is copper alloy and the interface thread is M12×1.5.
2.5. Cylinder
The cylinder uses a seamless steel cylinder and the main material is 34Mn2V
3, working principle
The direct type of takeover method is shown in Figure 1 "Direct type". The upper ball valve of the container valve is connected to the intermediate port of the partition head by a probe pipe, and then the fire detector is connected to the partition from the partition head peripheral interface, and the pressure gauge seat valve and the pressure gauge are connected at the end. A nitrogen gas of 1.5 MPa is flushed into the probe tube, and the ball valve on the container valve is always open during the quasi-operating state. The direct-type detection pipeline is also a release pipeline. When a fire is detected in the protection zone, the pressure inside the nitrogen gas blows out from the blasting port, and the container valve starts to eject the chemical from the blasting port through the partition head.