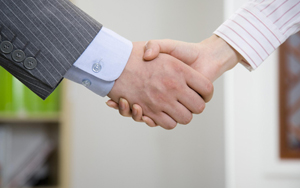 CONTACT
Address:
RM. 1103, Lihe Building, NO.59 Suli Road, Suzhou, Jiangsu, China
Email:
sales@licornechina.com
PRODUCTS
Pipe network heptafluoropropane(HFC-227ea) fire extinguishing device
First, the system introduced
Heptafluoropropane (HFC-227ea, FM-200) is a colorless, odorless, non-conducting, non-secondary pollution gas. It has the characteristics of clean, low toxicity, good electrical insulation and high fire extinguishing efficiency, especially it has no damage to the ozone layer. The residual time in the atmosphere is relatively short, and its environmental performance is significantly better than halogenated alkanes. It is a clean gas extinguishing agent that has been successfully researched and developed so far and is considered to be one of the most ideal products to replace halogenated alkanes 1301 and 1211.
The heptafluoropropane automatic fire extinguishing system is a modern intelligent automatic fire extinguishing device that integrates gas extinguishing, automatic control and fire detection. It complies with DBJ15-23-1999 "Heptafluoropropane (HFC-227ea) Clean Gas Extinguishing System Design Specification" and ISO14520-9 "Gas Fire extinguishing system - physical performance and system design "system design and product standard specification requirements, the system features advanced design, reliable performance, simple operation, good environmental protection and other characteristics.
Heptafluoropropane automatic fire extinguishing system consists of a storage bottle group, a storage bottle group rack, a liquid flow check valve, a manifold, a selection valve, a three-way, a different-diameter three-way, an elbow, a reduction elbow, a flange, a safety valve, and pressure Signal transmitters, pipe networks, nozzles, pharmaceuticals, fire detectors, gas fire control controllers, sound and light alarms, alarm bells, bleed lights, emergency start/stop buttons, etc.